Joanna produces artist books and artwork that can be bought online.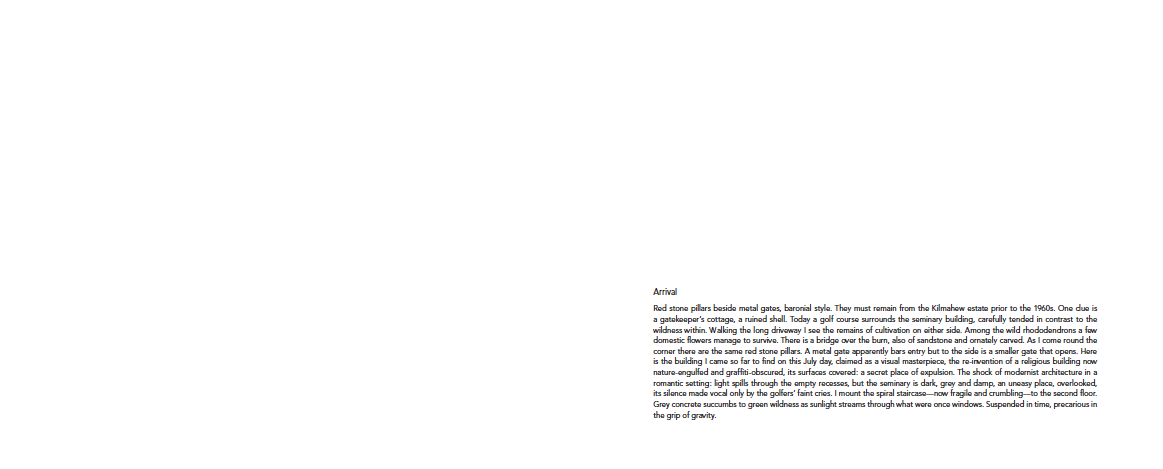 The new becoming old
Artist book, one hundred copies, editioned and signed. Produced by Uniformbooks.
Comprising texts and nine photographs of St Peter's Seminary, Cardross from 2013 when the building was owned by the Roman Catholic Archdiocese of Glasgow.
Preface : Text on Arrival
Epilogue : Short history of the building
The photographs represent a journey around the building, a response, marking this iconic building as a modernist ruin in a moment of time.
If you do not have a Paypal account, please contact Joanna to arrange payment.